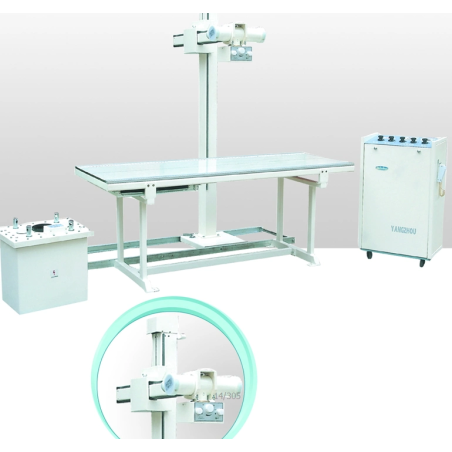  
YZ-200B X-Ray Machine 200mA
Model: YZ-200B
Group: Infants and Young Children
Medical Devices Reg./Record No.: Su20010304
Origin: Jiangsu, China
Main Technical Parameter:
- 200mA.
- Single bed with single tube.
- Rotary anode X-ray tube unit tangential annular tubes.
- Single-phase full-wave rectification high-voltage generator.
- Power volage(V) photograph kilovolt(kV), infinitely variable control and electric mechanism.
- Be equipped with the manostat for the filament of X-ray tube and space charge complementor.
- Photographic volume, kV, mA and s, subsection, grading and interlock protection.
- Adopt the digital circuit timer. Grading according to R10 pririty coefficient, which is exact in time control.
- High-voltage primary uses the zero controlled circuit of silicon-controlled rectifier of large power.
- Photographic bed can move in length and breadth.
- The photographic bed, upright and vibrating ray-filter are in a whole without top and bottom track.
12 other products in the same category: