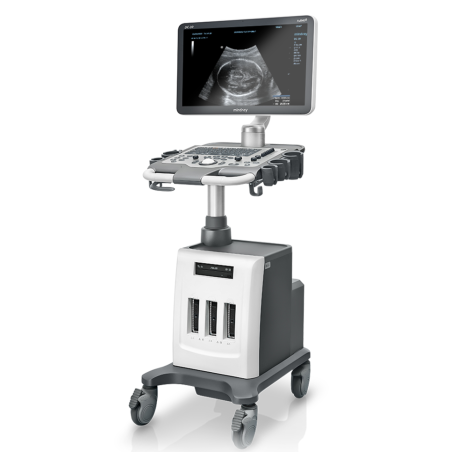  
Ultrasound System (DC- 30)
Brand: Mindray
Model: DC-30
Origin: China
Certificate: CE
1 year Warranty.
Imaging modes: B/M/Color/Color M/Power/Directional Power Doppler Flow Imaging
Display:  17" LED monitor
Display mode: 2D/4D
Hard Disk: 1TB Hard Disk & iStation Patient Information Management
iZoom: With; Full-Screen View
Connector: DVD-RW and USB Ports and Standard Three Transducer Connectors
Shared Service: Gynecology, Abdomen, Urology, Small Parts, Cardiology and etc
Built-in Battery.
Package Include with Convex Transducer and Epson L130 inkjet printer.
8 other products in the same category: